Olivo bit off part of Guerrero's ear in dugout altercation, agent says – CBSSports.com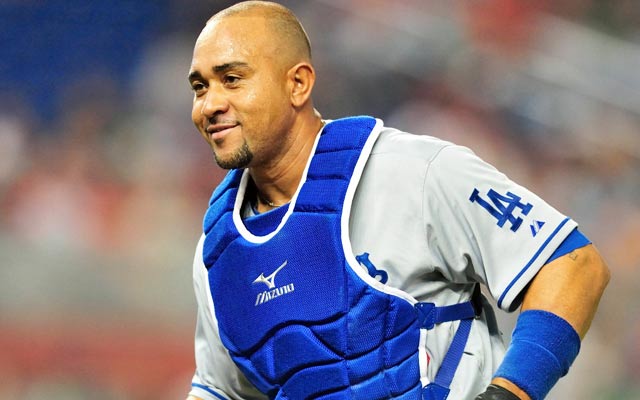 Albuquerque Isotope catcher Miguel Olivo bit off part of teammate Alex Guerrero's ear during an altercation between the two players at Tuesday's Isotopes game, Guerrero's agent Scott Boras said.
According to Boras, Olivo first punched Guerrero, then apparently after having his arms restrained by others in the Iosotopes' dugout, took a bite out of the ear of Guerrero. One other person who spoke to Isotopes personnel said a part of the ear actually fell to the dugout floor, and had to be reattached surgically.
A police report was taken regarding the incident, and the Dodgers have said they are also investigating.
Olivo told people Guerrero attacked while Olivo was seated and threatened to do him harm, sources say.
"It's assault and battery," Boras said. "There's nothing he could have said to prompt this."
Another person said the disagreement started after Guerrero, playing shortstop, received a throw from the catcher Olivo, which Guerrero caught after a short hop, but was unable to tag out the basestealer, who was called safe. The two apparently had words as they entered the dugout. Boras said Guerrero was preparing to take his turn at bat when Olivo, a veteran major-league catcher who'd been up earlier with the Dodgers, walked over and punched Guerrero, a bonus baby from Cuba.
Guerrero was said by a friend to be angered and shocked by the incident.
CommentsWrite a Reply or Comment: