Intel's 4GHz Devil's Canyon Processor, Chrome's 64-bit Release, and more news – Notebook Review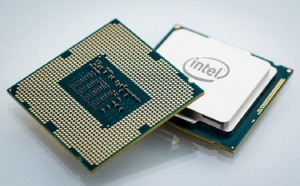 Devil's Canyon Processor Achieves 4.0 GHz Speeds… Without Overclocking! Plus, a new Pentium Chip
Until Broadwell is released in 2015, Intel will not be sitting idly. Computex 2014 featured several interesting updates from the processor supergiant, including their fastest commercial processor yet. The company's first 4 GHz CPU, the i7-4790K Devil's Canyon is built on the Haswell architecture, meaning it will plug into existing LGA 1150 sockets, and features a next-generation polymer thermal interface material (NGPTIM) and improved heat spreader to improve thermal transfer. All four cores can run at 4.0 GHz without utilizing Intel's burst mode "Turbo Frequency". This new i7 will reportedly be able to turbo frequency up to 4.4 GHz, and be able to run 8 execution threads simultaneously. Intel also unveiled a Devil's Canyon Core i5 processor (the i5-4690K) that runs at a base clock speed of 3.5GHz with turbo of up to 3.9 GHz. Both processors have unlocked clock multipliers, though, allowing power users to push the frequencies even higher than these already impressive numbers. Both also feature Intel HD 4600 integrated graphics.
The other interesting processor to come out of Computex is not actually a new one, but rather a reimagining of a classic. The 20th-anniversary dual-core Pentium G3258 will run at a base frequency of 3.2 GHz, but like the new Devil's Canyon processors, will have an unlocked clock multiplier. The chip will feature Intel HD Graphics and be capable of addressing DDR3/1333 dual-channel RAM. It is compatible with Socket 1150 motherboards with Intel 8 or 9-series chipsets, and a thermal design power (TDP) of 53 watts.
Devil's Canyon processors are expected to be sold for $339 in the i7 model and $242 for the i5, and the 20th-anniversary Pentium chip will sell for $72 (in quantities of 1000, without a heat sink or fan for each).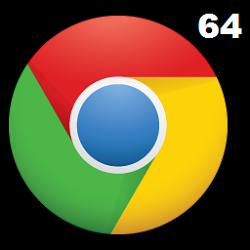 Chrome Enters the 64-bit Application Age
This week in browser-land, it was announced that Google's Chrome browser will be receiving an upgrade to a 64-bit version. The new browser will reportedly be faster, more secure, and more stable. Dev and Canary builds are out now for Windows 7 and 8, with beta and stable versions coming soon as well. As most users of Windows 7 or higher have systems capable of running 64-bit applications, 64-bit Chrome will likely become the standard soon, as it will feature improved speed in graphics and multimedia, and will reduce program crash rates significantly. Of course, it will still need plenty of testing before this happens.
More information and download links for the 64-bit installer on Windows 7 and 8 are available on the Chromium blog.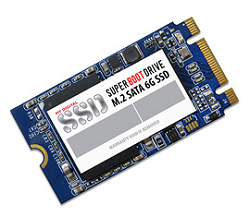 MyDigitalSSD 256GB Super Boot Drive Coming This Summer
MyDigitalSSD has announced a new solid-state boot drive in their lineup, and it's designed to be "Super". The 256 GB MyDigitalSSD Super Boot Drive SATA 2242 M.2 NGFF SSD is meant to run an operating system, games, and other intensive programs, while still having ample room for photos, movies, music, and other files as well. 8GB, 16GB, 32GB, 64GB, and 128GB Super Boot Drive SSDs are already available starting as low as $24.99, but this larger storage capacity means that users won't necessarily have to pair their fast SSD with a larger HDD to maintain large data libraries.
The "2242" in its title represents that this drive features a small 22mmx42mm form factor, and is compatible with users' M.2 next-generation form factor (NGFF) devices and SATA III connections. The drive is meant to be a strong upgrade option for notebooks, tablets, Ultrabooks, and ChromeOS devices like Chromebooks, with advertised read speeds up to 540 MB/second and write speeds up to 400 MB/second.
The 256GB Super Boot Drive SATA 2242 M.2 NGFF SSD is expected in late July to early August with a suggested retail price of $179.99. For more information and benchmarks, visit the MyDigitalSSD website.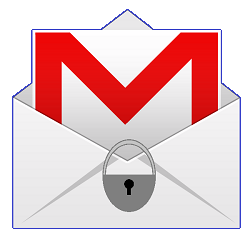 Google to Offer New End-to-End Encryption Extension
Earlier this week, Google released the source code for their new end-to-end email encryption extension, aptly named End-To-End. The Chrome extension is intended to provide additional security beyond Gmail's current protections. Users will only be able to use End-To-End's OpenPGP encryption if both the sender and receiver have the extension installed, but it is a step forward towards better security in one of the most-used email services in the world.
The move is an interesting one given that Google's primary means of generating revenue is selling targeted advertising space, but if they can't scan your emails, then they can't formulate your profile as effectively, (a business model that privacy advocates have long criticized). This also means that governments will need to directly access a target's computer to read a message, as opposed to being able to submit a secret court order to a carrier or intercept it in transit, making their jobs much harder.
Google has opened the early source code of End-To-End to cryptographers and engineers to inspect for weaknesses or backdoors, ensuring that it is actually secure enough to appease privacy advocates. Google's bug-stomping bounty system, the "Vulnerability Reward Program" encourages experts to tell them about security bugs in exchange for money. This ensures confidence in their product's security, leading to wider acceptance in the community.
CommentsWrite a Reply or Comment: